AUG Student Services
---
Present your AUG+ Associates Card at any AUG offices and enjoy exclusive privileges.
Visit website →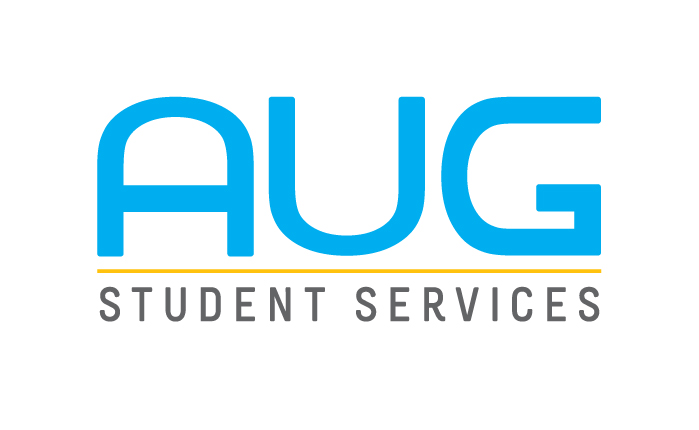 AUG provides the following free services
FREE education and visa counselling
FREE assistance in applying to universities, colleges & high schools
FREE guidance on student visa application/renewal
FREE assistance on Overseas Student Health Cover (OSHC) & Overseas Visitors Health Cover (OVHC) arrangements
FREE assistance on accommodation arrangements
FREE assessment on your visa eligibility
We Specialise in the Following Visas
Temporary Graduate Visa (subclass 485) (TR)
Skilled Independent Visa (subclass 189) (PR)
Skilled Nominated Visa (subclass 190) (PR)(State Sponsor)
Skilled-Regional (Provisional) visa (subclass 489) (State/Relative Sponsor)
Student Visa (subclass 500)
Visitor Visa
Partner Visa
Family Visa
Resident Return Visa and Citizenship
MARN: 0321639, 1680780, 1683189
Benefits of our eNewsletter
Personalised emails just for you
Upcoming AUG Recruitment & Social gatherings
Birthday giveaways (depending on the month of your birth)
Discounted day trips (discount rates varies according to your local office)
Available international students scholarships
New further study courses options & important due dates
Benefits of Celebrating Your Birthday with AUG
Giveaways announced in every eNewsletter issue, on a monthly basis
Falls under the month of your birth, and follow our simple guide on collecting your birthday gift.
AUG Welcomes You to Australia
Receive VIP invitation for our major early-semester event
Meet new friends, meet your local AUG counsellor, free food & drinks, fun games & prizes, and a short tour of your city
Join us in our exciting journeys
Explore Australia's top tourist attractions with AUG
Meet new friends, and create awesome memories
Disclaimer: discounted rates varies across all AUG offices
Celebrate Your Graduation with AUG
Graduating soon? Allow AUG to celebrate your memorable occasion with you
We'll visit, and bring along a surprise graduation gift exclusively for you!
How AUG Can Assist With Your Adaptation
Settling into life in a new country is always challenging!
AUG+ endeavours to ensure that you will be well assisted on the important adaptation
AUG counsellors are more than ready to assist in urgent matters such as setting-up a bank account, selecting a phone line provider, guide on using public transportation, registering for a Tax File Number (TFN) and many more
VIP Invitations to AUG Recruitment Events
---
Benefits of Attending AUG Events
Received VIP invites for important EXPOs and workshop seminars involving further study options, further stay visa options, Pearson Test, Careers and many more
AUG Adelaide Office
Suite 5, Level 1, Market Plaza,
61-63 Grote Street,
Adelaide 5000 Australia
Phone: + 61 8 8231 1228
Fax: + 61 8 8231 1227
adelaide@augstudy.com

AUG Brisbane Office
Level 1,
25 Adelaide Street,
Brisbane 4000 Australia
Phone: + 61 7 3210 1383
Fax: + 61 7 3210 1683
brisbane@augstudy.com

AUG Melbourne Office
Level 1, 258 Little Bourke Street
(Corner Swanston Street),
Melbourne 3000 Australia
Phone: + 61 3 9663 5333
Fax: + 61 3 9663 5788
melbourne@augstudy.com

AUG Perth Office
16/375 William Street,
Northbridge, 6003 WA, Australia
Phone: + 61 8 6162 6623
Fax: + 61 8 6162 6628
perth@augstudy.com

AUG Sydney Office
QG 16,
Prince Centre, 8 Quay Street,
Haymarket 2000 New South Wales, Australia
Phone: + 61 2 9211 0966
Fax: + 61 2 9211 9366
sydney@augstudy.com